Results: 2nd (4-1) in the 2015 NY/NJ Invitational @ Matawan NJ 8/8/15

Hey there everyone,
Cypher
here again. This time, I actually did well at another event, the NY/NJ Invitational (not a sanctioned event however). I'm just going to type a short team report about the team I used.
For this tournament, I took a boring team because I couldn't think of anything fun to use in time for the tournament.
Team's theme: Show by Rock!! Title taken from the main band.

9/5 edit: I forgot this was a thing so I am uploading it pretty late. Whoops. Anyways, it's a bit outdated so it should be edited for future uses.
Team building process:
So once upon a [long] time [ago], I talked to
Enosh
about Pokemon. He mentioned how Rotom-W / Landorus-T / Bisharp core was annoying to battle. So I started with that.



I wondered what was good with that core. The first Pokemon that came to mind was Kangaskhan. But then I couldn't think of two Pokemon that would help.




So I scrapped Kangaskhan. The next Pokemon I thought of was Gardevoir because Gardevoir is popular now. Of course, Amoonguss was a natural fit as the next Pokemon. But I couldn't think what Pokemon was good for the last spot.





And then I had a genius moment. What if I took the Kangaskhan idea and the Gardevoir idea… and combined them! BOOM! Team created.






However, I had Charizard problem. So I asked friends for advice, and I think it was
Jio
that suggested Rotom-H over Rotom-W. And then it worked.






The team

Kangaskhan (F) @ Kangaskhanite *** Angelica
EVs: 252 HP / 188 Atk / 44 Def / 4 SDef / 20 Spd
Adamant Nature (+Atk, -SAtk)
Kangaskhan was supposed to be this team's main mega evolution. However, it was the opposite, it was the least-used Pokemon on the team ironically.
Kangaskhan's job was to take hits and just do damage. I opted for Return instead of Double-Edge because it defeats the point of bulky Kangaskhan. I also opted for Low Kick instead of Power-Up Punch because I felt like I needed the immediate damage, especially for Heatran.

Amoonguss (F) @ Rocky Helmet *** Maple
EVs: 188 HP / 164 Def / 156 SDef
Calm Nature (+SDef, -Atk)
Amoonguss's job is to put Pokemon to sleep and redirect attacks. I just went with amr's Specially Defensive spread instead of the more common Physically Defensive spread because this spread has a chance to live Mega Gardevoir's Psychic.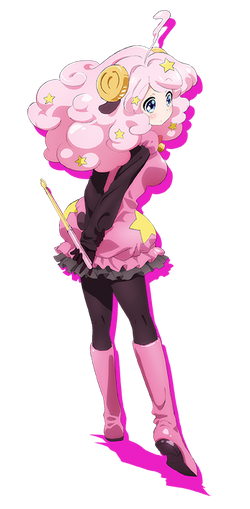 Rotom-H @ Sitrus Berry *** Moa
EVs: 252 HP / 116 SAtk / 140 Spd
Modest Nature (+SAtk, -Atk)
Standard Rotom-H except with Light Screen over Protect. I had Light Screen because it helps the team against Mega Gardevoir. Rotom-H was pretty awesome since it allows my team to have another out to Aegislash. I like this spread since although it loses bulk, it can deal a whole bunch of damage in return.
If I could, I would have replace Light Screen with Protect since Rotom-H would take a lot of damage sometimes, and having Protect would have let me saved it for the future.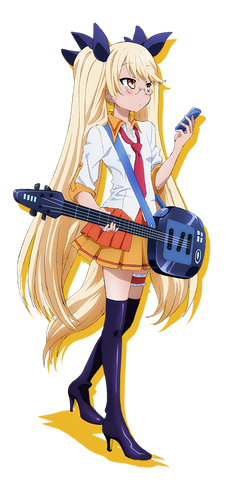 Landorus-T (M) @ Choice Scarf *** Retoree
EVs: 12 HP / 236 Atk / 92 Def / 4 SDef / 164 Spd
Jolly Nature (+Spd, -SAtk)
Standard Scarf Landorus-T. I opted for Jolly over Adamant so it can beat opposing Blazikens, ayy lmao. Stone Edge over U-Turn so Landorus-T doesn't get blocked by Wide Guard. Even though I missed the damage output from Adamant, I think having Jolly was better due to outspeeding neutral Scarf Landorus and anything else that was aiming to outspeed it.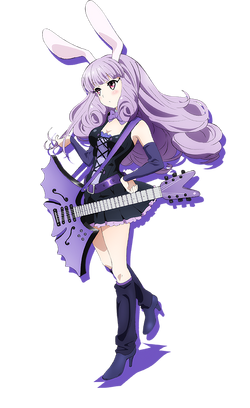 Bisharp (F) @ Life Orb *** ChuChu
EVs: 4 HP / 252 Atk / 252 Spd
Adamant Nature (+Atk, -SAtk)
Standard Bisharp with Assurance over Knock Off. Assurance does more damage, especially with the whole team having ways to do damage before Bisharp attacks. I really liked Bisharp since it caused a lot of pressure with Sucker Punch and Defiant, as well as causing a lot of damage due to Life Orb and Assurance.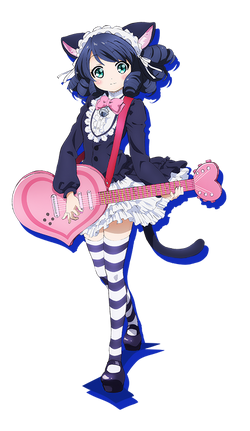 Gardevoir (F) @ Gardevoirite *** Cyan
EVs: 4 HP / 252 SAtk / 252 Spd
IVs: 0 Atk / 30 SAtk / 30 SDef
Modest Nature (+SAtk, -Atk)
Common fast Gardevoir so it can scream at you and KO you before you can do something about it. HP Ground for Heatran. I was supposed to use Gardevoir when I felt something on my opponent's team would threaten Mega Kangaskhan, e.g. Conkeldurr, but instead I just brought it more often than I would thought. I would say it was MVP of this team and the team's true main mega evolution. Also, it was supposed to Telepathy but I forgot to ask Jio for it so I got Trace instead.
Opponents
R1: Mihrab Samad | 2-1 Win
Lapras / Landorus-I / Aegislash / Charizard / Mienshao / Salamence
R2: Brendan Zheng | 2-1 Win
Landorus-T / Tyranitar / Escavalier / Cresselia / Charizard / Thundurus
R3: Jeudy Azzarelli | 2-0 Win
Amoonguss / Gardevoir / Landorus-T / Tyranitar / Rotom-W / Braviary
R4: Chuppa Cross | 2-1 Win
Kangaskhan / Blaziken / Aegislash / Amoonguss / Landorus-T / Thundurus
Finals: Nick Borghi | 0-2 Lose
Kangaskhan / Heatran / Thundurus / Landorus / Azumarill / Aegislash
Conclusion
As you can see, this team is quite boring. I also should have brought Gardevoir over Kangaskhan instead in the finals, but oh well. In the end though, I am quite happy with the team since it performed well.
Jio for the Rotom-H idea, giving me the Gardevoir, and teaching it Hyper Voice.
Nick for being cool and giving me the Mega Rayquaza plush.